Could This Ex-NSA Hotshot Protect Your Email From Hacking?
Fortune
September 24, 2015
Will Ackerly was a tech whiz who grew concerned by the agency's widespread snooping. He left and launched what just may be the best technology to shield your data from cyber-criminals—and government spying.

Green Sports Alliance: Go Green Or Go Home
Fast Company
September 2011
Sports in America will always be an indulgent birthright. You don't go to the ball game to worry about whether the world will melt. You go to escape. You go to eat a hot dog and drink a beer and possibly (or probably) curse at someone on (or off) the field--especially if you're in Philadelphia, where spectating is its own contact sport. But here's what else Eagles fans can expect at Lincoln Financial Field: scoreboards powered by solar panels; cooking fat from the kitchens recycled into biodiesel; 80 wind turbines on their way. That's because the Eagles, like an increasing number of teams, know that sports can also be about change, in the least indulgent sense. Teams stand for something larger, and so, the thinking goes, should the iconic buildings they inhabit.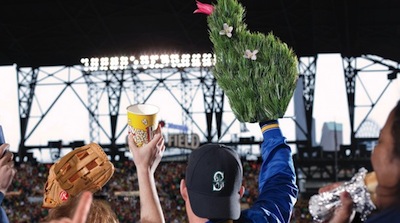 Travel Search Gets Convenient With Hipmunk
Fast Company
March 2011
On the cusp of Kayak's IPO, Hipmunk, the next disrupter of the domestic travel market, is taxiing and poised for flight.

Inside Xtranormal's Budding Do-It-Yourself Movie Empire
Fast Company
February 2011
Writers are flocking to Xtranormal, a company whose free text-to-movie technology lets users convert their words into animated video.

Facebook Fakery
Slate
September 30, 2010
The alternate reality of Aaron Sorkin's The Social Network.

Mezrich Spins Facebook Potboiler
Boston Magazine
July 2009
Ben Mezrich, Boston's buzziest author, plays loose with the facts (again) in his latest "non-fiction" effort. This time Mezrich is writing about a billion-dollar social network and its famously litigious CEO.

Pipe Dreams
The Atlantic
March/April 2009
Pharmaceuticals sneak into our municipal water supply. The bottled water industry has little oversight. In the quest for pure H20 in an imperfect world, the solution may lie in those gadgets found in so many yuppie kitchens: water purifiers.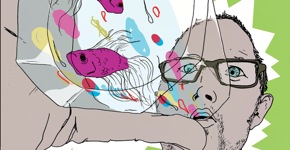 Spore's Intelligent Designer
Slate
September 11, 2008
Game designer Will Wright's first hit, SimCity, released in 1989, set out to model the complexities of urban planning. Two decades later, Wright has moved on to a grander project. His latest endeavor, Spore, tackles nothing less than life itself. But is the game about evolution or intelligent design?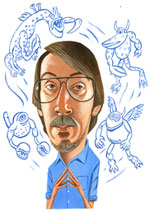 Up, Up, Down, Down, Left, Right, B, A
Slate
August 10, 2007
Remember when cheating at video games was harmless fun? Meet the racketeers, rapists, and hustlers of today's online gaming.

Refusing to Fold, Online Poker Players Bet on Prohibition Repeal
Wired News
May 21, 2007

A law passed last September by Congress outlawing financial transactions between online casinos and American banks and credit card companies has had a profound effect on the poker players in the United States. In less than a year, according to players and industry insiders, the Unlawful Internet Gambling Enforcement Act (UIGEA) has pushed online poker into the shadows and saddled a national pastime with a prohibition-like status that many compare to the booze ban in the 1920s.

Yahoo Betrayed My Husband
Wired News
March 15, 2007
Yahoo helped put Wang Xiaoning, a pro-democracy advocate, in a Chinese dungeon. His wife, Yu Ling, came to Washington, D.C. looking for help within the American justice system. This was the first major story about Yu and her plight. The coverage helped spark Congressional hearings and, eventually, compelled Yahoo to settle after Yu sued the company.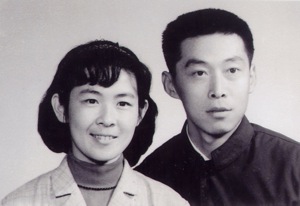 Bioterror Detectors Get Sensitive
Wired News
November 21, 2006
Since 9/11, researchers in government labs around the country have been hard at work improving our ability to detect deadly airborne substances that terrorists might use to attack urban centers.

A Very Special Episode of Half-Life 2
Slate
September 18, 2006
Aging gamers don't have time for the heroic levels of immersion required by many games today. Maybe the answer lies in episodic games, which release content in small digestible batches.

License Plate Tracking for All
Wired News
July 25, 2006
Police around the country have started to use powerful infrared cameras to read plates and catch carjackers and ticket scofflaws. But the technology could soon migrate into the private sector and morph into a tool for tracking the movements of innocent individuals.

Busting Burglars With Spit, Vomit
Wired News
July 18, 2006
An experimental Justice Department program has police departments collecting DNA evidence in nonviolent crimes for the first time. A single stray hair may soon be able to lock up a casual sneak thief.

Why There Are No Indie Video Games
Slate
May 26, 2006
Over the last decade, the costs of high-gloss, graphics-intensive titles have mushroomed. Console games are now so expensive that only a few companies can afford to make them. Today's game industry is like Hollywood in the first half of the 20th century, when an oligopoly of studios controlled the business. Instead of MGM, Paramount, and Universal, we have Electronic Arts, Sony, and Activision.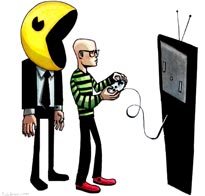 Asymmetric Warfare: The Game
SF Weekly
April 13, 2005
Advances in ultrarealistic simulation let soldiers experience the war in Iraq—before they go. In an effort to train troops for unconventional, unpredictable guerrilla warfare, a Bay Area company named Forterra has created a networked 3-D environment where users exist in real time as avatars. Green recruits will soon be able to log in and learn from combat-tested veterans on a virtual battlefield.