Alex Jones' Lawyer Violated Legal Ethics By Soliciting Porn Bribes. Just How Dirty Is Marc Randazza?
HuffPost
December 27, 2018
America's foremost attorney for far-right extremists wanted "a little gravy," then lied to cover it up. That's just part of his twisted journey through a lax legal system.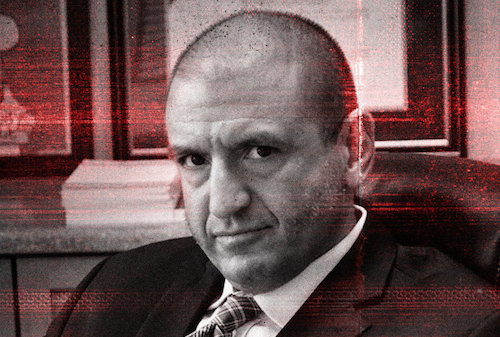 How Pizzagate Pusher Mike Cernovich Keeps Getting People Fired
HuffPost
July 21, 2018
The far-right propagandist and serial liar may have taken down Guardians of the Galaxy director James Gunn, but Cernovich's preferred targets have always been journalists.

Trump's Loudest Anti-Muslim Twitter Troll Is A Shady Vegan Married To An (Ousted) WWE Exec
HuffPost
May 31, 2018
@AmyMek anonymously spread hate online for years. She can't hide anymore.

Trump's Most Influential White Nationalist Troll Is A Middlebury Grad Who Lives In Manhattan
HuffPost
April 5, 2018
Twitter troll "Ricky Vaughn" had a bigger influence on the 2016 election than NBC News and the Drudge Report. Here's who he really is.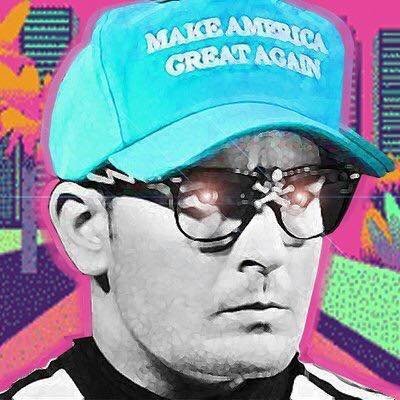 The Making of an American Nazi
The Atlantic
December 2017
How did Andrew Anglin go from being an antiracist vegan to the alt-right's most vicious troll and propagandist—and how might he be stopped?

Twitter Ignored This Russia-Controlled Account During The Election. Team Trump Did Not
HuffPost
November 1, 2017
For almost two years, @TEN_GOP masqueraded as the "Unofficial Twitter account of Tennessee Republicans," but in truth it was part of a Kremlin-directed influence operation and the first evidence that Trump campaign staffers, wittingly or not, assisted Russia's online active measures. The account was even more popular among far-right American propagandists such as Jack Posobiec and Mike Cernovich, both of whom frequently retweeted it and were in turn retweeted heavily.

My Journey to the Center of the Alt-Right
Huffington Post Highline
November 3, 2016
I went to a white nationalist ethnostate in Indiana. I got bounced from a secret meeting in D.C. I spent weeks figuring out how hate gurgles up from the nastiest recesses of the Internet. And I'm sorry to report that unconscionable racists will be a force in American politics well beyond November 8.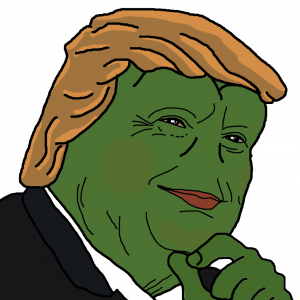 What a Dick: The Chris Christie Story
GQ.com
June 30, 2015
Politics has its fair share of unabashed assholes. But Chris Christie, well, he is something special. Christie is a dick. He is a gifted grudge-holder, a talented revenge-seeker and a world-class sprayer of invective and bile. To discover what it's like to be in Christie's crosshairs, we reached across the decades of his career to locate some aggrieved souls who could describe the feeling best. Herewith, a sampling of stories -- tales of both survival and ruin -- that litter the political legacy of a man who, until a certain traffic jam, was a GOP darling and a favorite for the White House.

Putin's Washington
POLITICO Magazine
January/February 2015
Even money, lots and lots of money, can't buy him love in Washington. A story of lobbying and its limits. And arm-wrestling. And Steven Seagal.

Bill Maher Isn't Sorry
POLITICO Magazine
November 21, 2013
Bill Maher is our one TV host who is well and truly angry—a pugnacious debater with an acerbic wit that hits audiences as a healthy corrective to the claptrap of cable news. And God bless him for that, though he will not appreciate the gesture.

Judson Phillips Threw a Tea Party, and Trouble Came
AOL News
February 5, 2010
Judson Phillips is the latest incarnation of that quintessential American bootstrapper lurching on to the American political stage from some redoubt of anonymity. The difference: Phillips landed Sarah Palin for his Tea Party convention in Nashville. A deeper look into the strange and sudden emergence of this "small town lawyer."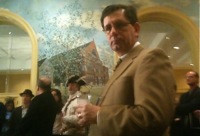 Hot DC
Rolling Stone
May 28, 2009
Where the cool kids in the Obama administration hang out.