How Republican Politics (And Twitter) Created Ali Alexander, The Man Behind 'Stop The Steal'
HuffPost
March 07, 2021
High above Constitution Avenue, on a rooftop terrace, "Stop the Steal" organizer Ali Alexander gazed down at the U.S. Capitol and the chaos he'd helped unleash.
A mob of President Donald Trump's supporters had just stormed the U.S. Capitol, forcing members of Congress to scramble for safety. White nationalists, QAnon cultists and Make America Great Again extremists roamed the halls hunting for politicians. Some carried zip-tie handcuffs. One wore a sweatshirt that read "Camp Auschwitz."
"I don't disavow this," Alexander said, pointing to the scene below.
To radical Republicans, Alexander represented the possibility of a multiracial far-right coalition and put a diverse sheen on a movement founded on white supremacy. And he did it from within. A lifelong product of Republican politics and activism who'd radicalized in step with his party, Alexander embodied a turn toward outright fascism. His Stop the Steal movement was a Trumpified extension of decades of Republican efforts to invalidate Democratic votes, especially Black ones, with false accusations of "fraud."
On Jan. 6, it led to a horrifying attack on American democracy.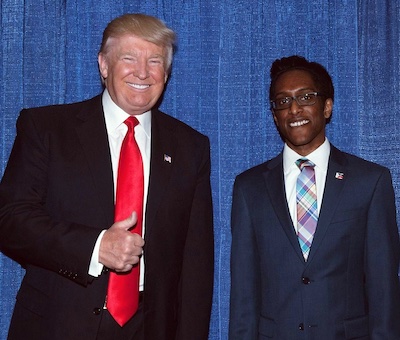 The Vast Far-Right Web Behind The Hunter Biden Story
HuffPost
November 03, 2020
The smear campaign started in the New York Post. And the co-author has ties to Steve Bannon and a massive well-funded network of disinformation specialists and antidemocratic activists, nearly all of whom amplified propaganda about the Bidens that has Kremlin origins.

The Far-Right Helped Create The World's Most Powerful Facial Recognition Technology
HuffPost
April 07, 2020
Clearview AI, a Peter Thiel-backed company behind a frighteningly powerful new facial recognition technology, has deep, longstanding ties to far-right extremists, as I first revealed in this story based on exclusive documents. Hoan Ton-That, the company's CEO and co-founder, even employed extremists, including a white nationalist who participated in the deadly far-right riot in Charlottesville. Big Brother, it turns out, wears a MAGA cap.

Twitter Still Has A White Nationalist Problem
HuffPost
May 30, 2019
Jack Dorsey, who became a billionaire by monetizing outrage online, keeps letting white nationalists do what they want on his platform. Donald Trump, for example, routinely violates Twitter policies against abuse and harassment and uses the service to whip up his racist followers. If Twitter algorithmically scrubbed white supremacist content from its platform, however, a lot of Republican politicians and their followers might lose their accounts. Twitter advertises itself as politically neutral. But Dorsey's failure to check far-right extremism on his platform is in itself a political decision. One that could have deadly consequences.

Alex Jones' Lawyer Violated Legal Ethics By Soliciting Porn Bribes. Just How Dirty Is Marc Randazza?
HuffPost
December 27, 2018
America's foremost attorney for far-right extremists wanted "a little gravy," then lied to cover it up. That's just part of his twisted journey through a lax legal system.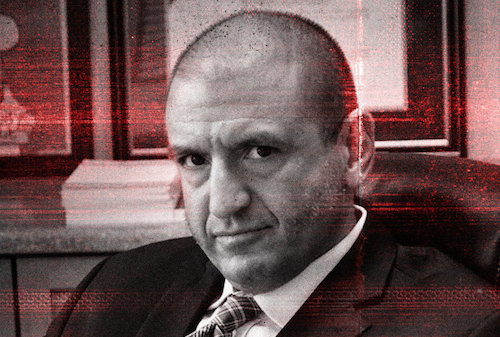 How Pizzagate Pusher Mike Cernovich Keeps Getting People Fired
HuffPost
July 21, 2018
The far-right propagandist and serial liar may have taken down Guardians of the Galaxy director James Gunn, but Cernovich's preferred targets have always been journalists.

Trump's Loudest Anti-Muslim Twitter Troll Is A Shady Vegan Married To An (Ousted) WWE Exec
HuffPost
May 31, 2018
Twitter has allowed far-right extremist Amy Mekelburg to pseudonymously spread bigotry and hate online for years. An unemployed woman who lies about being a "therapist" and is in love with a convicted murderer, Mekelburg amassed hundreds of thousands of followers by rabidly tweeting anti-Muslim propaganda. Sean Hannity was a follower. Michael Flynn endorsed her. So did Donald Trump. But Mekelburg didn't even have the courage to put her name to her words.

Trump's Most Influential White Nationalist Troll Is A Middlebury Grad Who Lives In Manhattan
HuffPost
April 5, 2018
Twitter troll "Ricky Vaughn" had a bigger influence on the 2016 election than NBC News and the Drudge Report. Here's who he really is.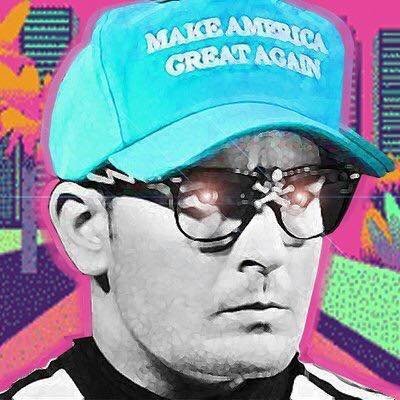 The Making of an American Nazi
The Atlantic
December 2017
How did Andrew Anglin go from being an antiracist vegan to the alt-right's most vicious troll and propagandist—and how might he be stopped?

Twitter Ignored This Russia-Controlled Account During The Election. Team Trump Did Not
HuffPost
November 1, 2017
For almost two years, @TEN_GOP masqueraded as the "Unofficial Twitter account of Tennessee Republicans," but in truth it was part of a Kremlin-directed influence operation and the first evidence that Trump campaign staffers, wittingly or not, assisted Russia's online active measures. The account was even more popular among far-right American propagandists such as Jack Posobiec and Mike Cernovich, both of whom frequently retweeted it and were in turn retweeted heavily.

My Journey to the Center of the Alt-Right
Huffington Post Highline
November 3, 2016
I went to a white nationalist ethnostate in Indiana. I got bounced from a secret meeting in D.C. I spent weeks figuring out how hate gurgles up from the nastiest recesses of the Internet. And I'm sorry to report that unconscionable racists will be a force in American politics well beyond November 8.

What a Dick: The Chris Christie Story
GQ.com
June 30, 2015
Politics has its fair share of unabashed assholes. But Chris Christie, well, he is something special. Christie is a dick. He is a gifted grudge-holder, a talented revenge-seeker and a world-class sprayer of invective and bile. To discover what it's like to be in Christie's crosshairs, we reached across the decades of his career to locate some aggrieved souls who could describe the feeling best. Herewith, a sampling of stories -- tales of both survival and ruin -- that litter the political legacy of a man who, until a certain traffic jam, was a GOP darling and a favorite for the White House.

Putin's Washington
POLITICO Magazine
January/February 2015
Even money, lots and lots of money, can't buy him love in Washington. A story of lobbying and its limits. And arm-wrestling. And Steven Seagal.

Bill Maher Isn't Sorry
POLITICO Magazine
November 21, 2013
Bill Maher is our one TV host who is well and truly angry—a pugnacious debater with an acerbic wit that hits audiences as a healthy corrective to the claptrap of cable news. And God bless him for that, though he will not appreciate the gesture.

Judson Phillips Threw a Tea Party, and Trouble Came
AOL News
February 5, 2010
Judson Phillips is the latest incarnation of that quintessential American bootstrapper lurching on to the American political stage from some redoubt of anonymity. The difference: Phillips landed Sarah Palin for his Tea Party convention in Nashville. A deeper look into the strange and sudden emergence of this "small town lawyer."